What is E3 Wellness Center?
E3 is a state-of-the-art, integrative wellness center for people of all ability levels. With an emphasis on improving quality of life through physical activity and healthy living, E3 brings a new approach to behavioral modification programs. At E3 we believe that vitality of life begins with vitality of the body and mind, and we work with our participants to help each of them reach their highest potential through inclusive education and exercise.
What Does E3 Wellness Center Offer?
At our brand-new facility in Newbury Park, we offer a diverse classroom-style education, as well as group fitness classes and community-based activities. With access to a full gym and adaptive equipment, a custom dance and yoga studio, and an expansive indoor turf-covered space for sports and other activities, participants enjoy a wide variety of physical activity options. With Certified Personal Trainers overseeing all aspects of these activities, our participants can grow and progress in a safe environment. We support individuals with behavioral challenges as well as physical limitations and seek to help improve their overall health and well-being.
ENGAGE. EMPOWER. ELEVATE.
LARA WHISMAN (Yoga Instructor)
Lara has been a student of yoga for 15 years and has been teaching private/group instruction for 9 years. She has a deep understanding and much compassion for those new to the practice and for those with limited mobility. Having experienced back pain due to severe Scoliosis since childhood, she was unable to be free from back pain until discovering the healing practice of yoga. The infinite joy and freedom discovered through this amazing practice and through inspiration from her wonderful teachers led her down the path to True Yoga's Teacher Training program in 2006.
In December of 2007, Lara completed an advanced teacher training with renowned back care and Scoliosis yoga instructor, Elise Miller. This additional training allows her to work in a therapeutic and safe manner with all students and, more specifically, those who have limited mobility, back injuries/misalignments, and scoliatic curvatures. Lara believes that yoga can be a truly healing and therapeutic practice for all, one that allows us to return to our blissful and peaceful natures while healing the body, heart, mind, and spirit.
In addition to her yoga teacher certifications, Lara has a MS in Psychology and is a licensed Marriage and Family Therapist, giving her a broad perspective of the human condition. With attention to alignment and breath, Lara's teaching style helps to quiet the mind and awaken the spirit.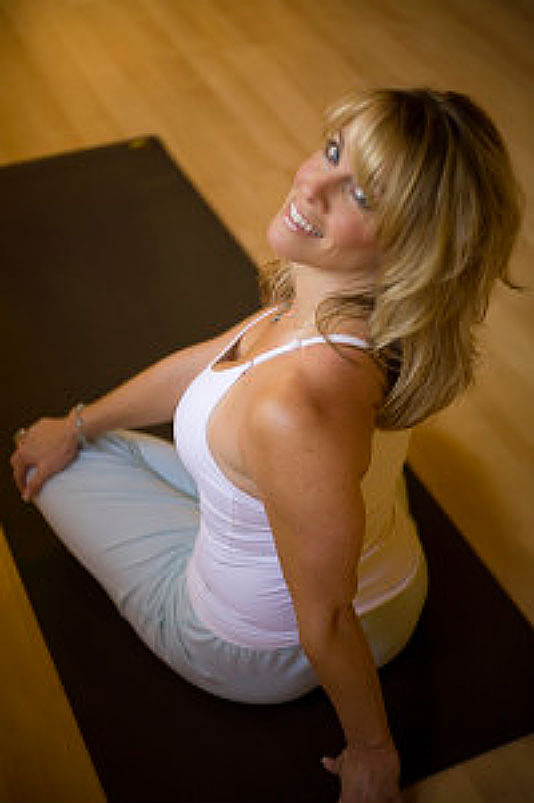 E3 Wellness Center features state-of-the-art fitness equipment and technology and offers a full menu of classes and services:
Indoor gym complete with Cybex Total Access cardio and resistance training equipment

Free weights, resistance bands, plyo boxes, and more!

30-yard indoor turf field

Dance studio with Ballet Barre

Computer lab

Art room

Kitchen
Multipurpose classrooms

Media/Meditation room

Changing room

Extensive calendar of fitness and life skills classes for all ability levels

Individualized personal training

Community-based experiences for fun, fitness, and education
Fitness Room
Cybex 'Total Access' Fitness Equipment
FITNESS FOR ALL. Total Access is a line of commercial fitness equipment designed to be accessible to the physically impaired but which does not exclude other exercisers. This allows fitness enthusiasts who have physical or sensory limitations to take advantage of fitness training on the same gym floor and using the same equipment as those who do not.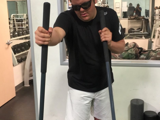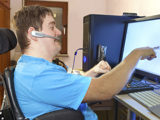 Computer Lab
Brand New Touch Screen Computers
21.5″ HD multi-touch display with a lay-flat design

Simple to use and great for multiple users to enjoy and learn together
Adaptive and Educational Software
Classrooms
Sensory Swing
The "cocoon" provides reassuring sensory input to reduce anxiety and promote calm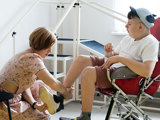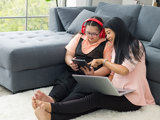 Meditation Room
Flat Screen TV
Pre-programed with tranquil music and relaxing spa scene backgrounds
Soothing Decor
Dark colors to minimize anxiety and promote calm
Aromatherapy essential oil diffuser helps foster natural relaxation (orange, lavender)
Scholarly Studies and Articles
Overweight and Obesity Among People With Disabilities (CDC)
Obesity rates for adults with disabilities are approximately 57% higher than for adults without disabilities.
Evidence shows that regular physical activity provides important health benefits for people with disabilities.
A systematic review on the effect of exercise interventions on challenging behavior for people with intellectual disabilities (M. Ogg-Groenendaal et al., 2014)
In the limited studies performed with people with ID, an association between inactivity and challenging behavior has repeatedly been found… With this in mind, it is unfortunate that studies show that only 4-9% of people with ID are physically active. In the general worldwide population, almost 70% of the population engages in exercise activities.
The mean improvement score after exercise intervention was 44.4% for total challenging behavior, 40.6% for stereotypical behavior, 16.4% for aggressive/destructive behavior, 23.1% for self-injurious behavior, 8.2% for hyperactivity and 55.9% for other forms of challenging behavior. …exercise interventions can be recommended as an alternative treatment to challenging behavior in people with ID instead of the most common contemporary treatments… It was shown to have numerous positive side effects and hardly any drawbacks.
Sports, Exercise, and the Benefits of Physical Activity for Individuals with Autism (Autism Speaks, 2009)
It is not surprising to discover that physical activity has been shown to improve fitness levels and general motor function of individuals with autism.
Research has also demonstrated that increased aerobic exercise can significantly decrease the frequency of negative, self-stimulating behaviors that are common among individuals with autism, while not decreasing other positive behaviors. Behaviors such as body rocking, spinning, head-nodding, hand flapping, object-tapping, and light gazing, that have been shown to interfere with positive social behavior and learning, can thus be controlled by the use of exercise. Additionally, exercise can discourage aggressive and self-injurious behavior while improving attention span.
Physical activity can promote self-esteem, increase general levels of happiness, and can lead to positive social outcomes, all highly beneficial outcomes for individuals with autism.
Our state of the art facility is located in Newbury Park:
E3 Wellness Center
2587 Teller Road
Newbury Park, CA 91320
CONTACT US
If you are interested in learning more about inclusion of adults with disabilities, inspiring stories, job postings with our company, and ways that you can get involved.
LOCATIONS
Multiple locations in Southern California to serve you.
Ventura County  •   Los Angeles County  •   Santa Barbara County  •   Conejo Valley  •   Antelope Valley  •   Glendale/Burbank