Our Services
People Creating Success, Inc. provides an array of services to people with developmental disabilities throughout the state of California. Through the use of Person Centered Planning and our firm dedication to inclusion, PCS works with the person served and their circle of support to empower meaningful lives and caring environments. 
Supported Living
PCS believes that any person can be successful in a Supportive Living environment. A strong sense of community acceptance and use of natural and generic resources benefits each person as they gain independence. We actively promote the connection of our participants with their communities. This approach helps build a life-long support system that will benefit people for years to come.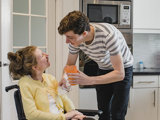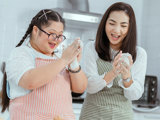 Independent Living
Independent Living Services are ideal for people who are relatively independent and need only a few hours a week of assistance. PCS tailors a unique program for each individual so they receive the optimum benefit out of the hours of service.
Providing Individual Support for Independent Lives
Adult Residential Facilities
PCS provides Specialized Adult Residential Services in Ventura and Los Angeles Counties. The homes are designed to serve individuals from Developmental Centers that might otherwise not have a chance to move into a community setting.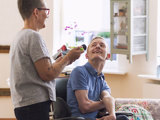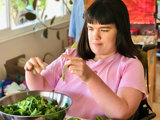 Community-Based Day Services
Our F.A.D.E. and C.I.T.P Programs work with community partners including Universities, Volunteer Sites, Non-Profits, Small Businesses, and Local Public Services to create access to independence and raise the percentage of individuals with disabilities in the workforce.
E3 Wellness Day Program
E3 is a state-of-the-art, integrative wellness center for people of all ability levels. With an emphasis on improving quality of life through physical activity and healthy living, E3 brings a new approach to behavioral modification programs. At E3 we believe that the vitality of life begins with the vitality of the body and mind, and we work with our participants to help each of them reach their highest potential through inclusive education and exercise.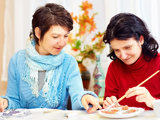 CONTACT US
If you are interested in learning more about inclusion of adults with disabilities, inspiring stories, job postings with our company, and ways that you can get involved.
LOCATIONS
Multiple locations in Southern California to serve you.
Ventura County  •   Los Angeles County  •   Santa Barbara County  •   Conejo Valley  •   Antelope Valley  •   Glendale/Burbank